BUILT WITH PASSION AND BACKED WITH PRIDE
Pioneers come alive through passion, and this is certainly the case for the Shaw family behind the helm of Legacy Marine. Over 25 years ago passionate fisherman and boating enthusiast Glenn Shaw had a vision to build Aluminium trailer boats superior to anything else on the market… and that he did!
From humble beginnings in a rural shed each boat was hand crafted, and years later Extreme Boats became New Zealands most awarded Aluminium Trailer Boat manufacturer producing over 300 boats per year with more than 20 models in the range and over 100 staff.
Glenn's passion extended further than most trailer boats could reach however and offshore voyages to fish remote parts of the world ignited a desire to build Aluminium Motor Yachts not only capable of doing these voyages – but doing them in unparalleled performance and comfort.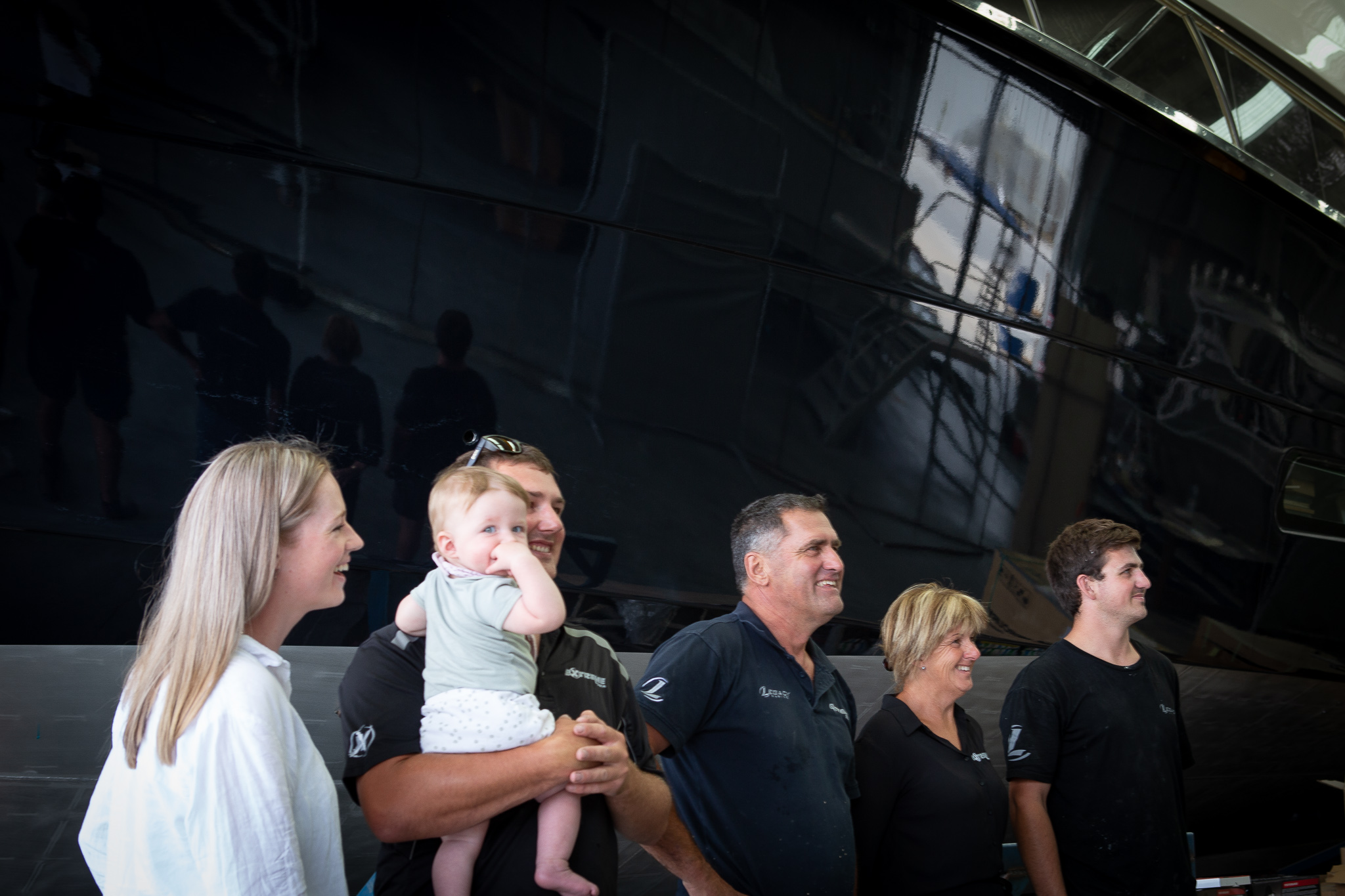 The best way to understand what is required to make a product work is to use it in the way it is intended, and that is what Glenn and his family did. Offshore passages were made to understand what was required between the demanding passage from Australia and New Zealand, and New Zealand to the Pacific Islands in search of the untouched waters that they held. Over these voyages it became clear what Motor Yachts required to thrive in these environments and it is through this experience along with over 25 years in the Aluminium boat building industry that the DNA for Legacy Marine has been formed. Through out this boat building journey Glenns boys have been there absorbing everything that has gone on and have become an integral part of Legacy Maine overseeing builds and the general management of this new era in Aluminium Motor Yachts. Legacy Marine is a proudly family owned and operated business built with passion and backed with pride.